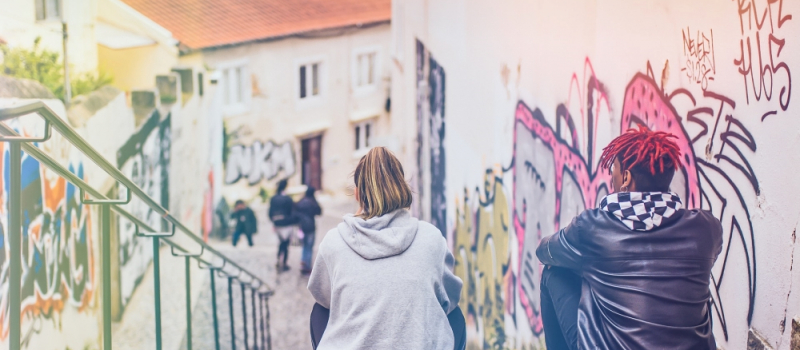 Street messengers understand the diverse realities of the environment they work in.
Street messengers roam the streets of the Ville-Marie borough in pairs to distribute injection, inhalation and safer sex supplies.
Peer Guidance
The messengers also provide information to help the people they meet adopt safer behaviours. Their knowledge of existing resources also allows them to provide referrals that suit their needs.
Meeting Up With a Street Messenger