THE GIAP
Named the GIAP (Groupe d'intervention alternative par les pairs), CACTUS Montréal's youth program seeks to support vulnerable youth aged 14 to 30 in central Montreal neighbourhoods.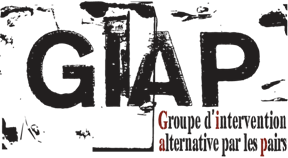 The GIAP team is made up of several peer support workers—young people with lived street experience.
Their mandate is to prevent the transmission of HIV, hepatitis C and other sexually transmitted and bloodborne infections (STBBIs) while working to reduce the negative impacts of drug use and the street lifestyle.
Our Story
In the mid-1990s, the number of street youth was growing rapidly. Injection drug use was rampant; and HIV and Hep C were causing great concern among young people in downtown Montreal. Specialized teams of health professionals were created to serve this particular population, but in spite of their efforts, professional teams have a hard time reaching street youth.
The GIAP program was set up to reach vulnerable youth who engage in behaviours with adverse health effects and who are distrustful of traditional social outreach efforts.
Peer Alternative Outreach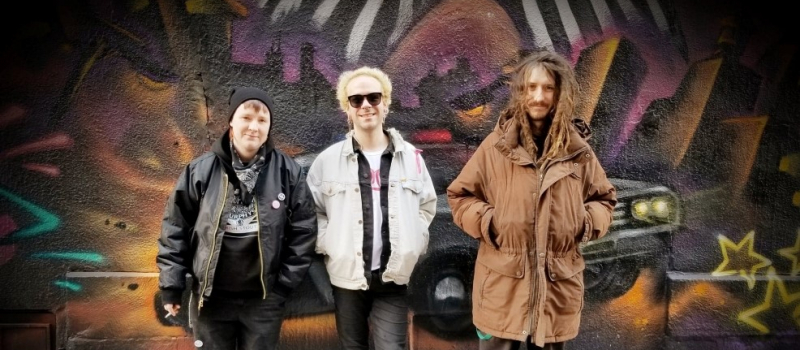 The GIAP favours an empowerment approach, both individually and collectively. This approach is particularly reflected in the participatory management that characterizes its operations and in the importance given to peer outreach workers. The peer intervention approach allows vulnerable youth to benefit from the life experience of former street youth.
Each peer outreach worker spends three days at CACTUS Montreal or one of its four partner organizations every week. The team members offer personalized and adapted interventions through support, activities and discussions that allow for the creation of privileged ties with vulnerable youth.
Who Are Our Peer Outreach Workers?
GIAP peer outreach workers represent an entire community. They take part in symposiums, panels and committees; offer presentations to a variety of audiences; and share a different and representative vision of their social environment in order to demystify street life and dispel the prejudices associated with it.
Youth aged 18-30
Who have experienced great precarity and who managed to somewhat distance themselves from street life
Who are willing to use their own lived experience to support youth
Training for Professionals Working With Youth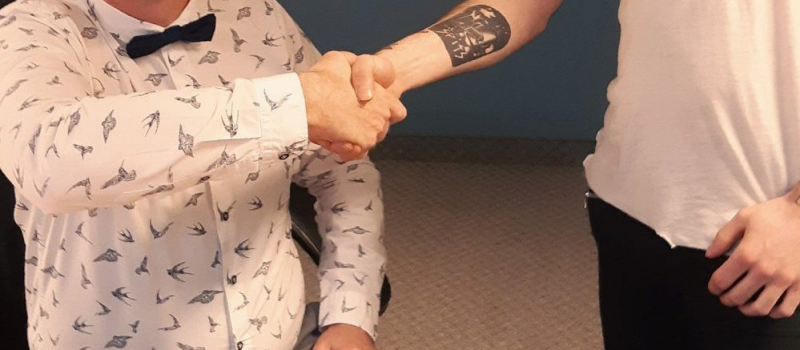 GIAP peer outreach workers regularly conduct training sessions to demystify the realities of vulnerable youth for health and social service professionals and students who are likely to work with marginalized populations because of their fields of study.
« Demystifying the Realities of Street Youth » Training
See training details
This training is geared towards professionals who might deal with vulnerable youth, such as healthcare providers, police and fire prevention services.
Based on the lived experience of the peer outreach workers, the highly interactive presentation addresses risk factors and realities experienced by street youth with the aim of demystifying them.
It provides professionals with a better understanding of street issues in order to better serve youth.
« Drugs and the Street: An Alternative Harm Reduction Approach »Training
See training details
This training is geared towards caregivers and professionals who work with people who use drugs and who are street-involved.
Based on the lived experience of the knowledge of the peer outreach workers, this training allows them to better understand current substance use trends, street life and harm reduction.
More specifically, this training addresses the substances most commonly found in Montreal; the behavioural impacts of drug use; drug mixes and associated risks; as well as withdrawal and relapse prevention. This two-hour training is interactive and allows for discussion.
Community Involvement
The GIAP takes part in community activities and consultations in order to actively promote understanding of the street environment and help determine the most appropriate ways to respond to the needs of the street community.
The GIAP team is part of the Table de concertation Jeunesse-Itinérance (a group of organizations working with highly vulnerable youth) as well as the Table de concertation du Faubourg Saint-Laurent (a group of various stakeholders) in order to foster communication and dialogue regarding neighbourhood safety issues.
The GIAP also works to find alternative solutions to the criminalization of homeless people and actively takes part in the activities of Opération Droits Devants.
The team also takes part in the Nuit des sans-abri de Montréal in order to promote widespread public awareness of homelessness.
As part of the Festival d'expression de la rue, the GIAP hosts an annual community forum that brings together various downtown stakeholders around the theme of social cohabitation.
Promoting the Peer Outreach Approach
The GIAP peer outreach workers have a profound understanding of the peer outreach approach, the street environment as well as the realities of vulnerable youth. As such, the GIAP team is regularly called upon to share its experiences, knowledge and intervention approach with various audiences. Through their important presence within the GIAP's partner organizations, the peer outreach workers promote peer outreach to both outreach workers and management.
Involvement in different consultation forums provides another opportunity for the GIAP to promote peer intervention. Also, since the beginning of the project in 1993, the GIAP has always worked closely with the university research community and still does so regularly. This has greatly contributed to the recognition of the peer intervention approach in the intervention community. The originality and innovation of the project continues to spark the interest of social science researchers.
Getting Support From the GIAP