ACCOMPANIMENT SERVICES FOR TRANS PEOPLE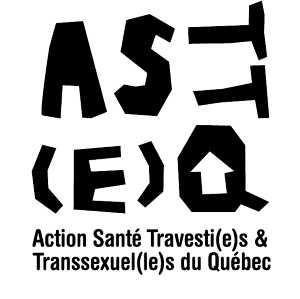 ASTT(e)Q provides free and confidential support to trans and gender-questioning people as well as their loved ones and family members.
These services are available at our office, but we can also drop by your place. Call us (collect calls accepted) or write to us online (by email, Skype or chat) or by mail.
To learn more about interventions, support, individual services and the Community Education and Outreach Program, please call us at 514 847-0067, Ext. 207 or get in touch using the contact form.
Activities and Meetings
ASTT(e)Q hosts meetings for trans and gender-questioning people of all genders. These meetings are a venue where people can interact with one another and find community and support. The discussions are informal and are facilitated by an ASTT(e)Q staff member.
The evenings also consist of film screenings, trainings  as well as skill-building workshops (tenancy and welfare rights, advocacy, sexual health, etc.).
If you are interested in a specific film or workshop topic, please get in touch and we will try to make it happen.
Community dinners and clothing swaps are held every very first Monday of the month.
Harm Reduction Equipment and Health Services
Through the needle exchange service provided by CACTUS, ASTT(e)Q is able to provide safer sex equipment (condoms, lubricant) and injection supplies (syringes for intramuscular or subcutaneous hormonal intake) at no cost. We also offer accompaniment services, including doctor visits and access to medical services.
The CACTUS fixed site-SCS also has a CIUSSS nurse on-site who can perform HIV/STBBI screenings, administer vaccines, as well as provide other health services and information. Nursing services are confidential and free of charge.
Trans Health Network
ASTT(e)Q belongs to a network of frontline community organizations that work with trans people. The THN is a coalition of community groups and health and social service professionals whose aim is to promote trans health and social justice by working with community groups and providers to improve access to essential services, and to advance political, legal and educational campaigns towards improving the quality of life of all trans people.
Outreach Work
Our team regularly works outside the office. This includes meeting with sex workers in bars and on the streets.
We provide information and access to safe sex and hormone injection supplies.
We also conduct home and prison visits to reach people who are unable to come to our office.
Housing Support and HCV Treatment
CACTUS Montréal offers other support programs to its users.